PHOTOVOLTAICS
AGRIVOLTAICS
WIND ENERGY (EOLICA MEDITERRANEAN)
OTHER RENEWABLES
ENERGY STORAGE + REDOX FLOW BATTERIES
ENERGY COMMUNITIES
HEAT PUMPS
T&D-TRANSMISSION AND DISTRIBUTION
ELECTRIC VEHICLES & EV CHARGING


ADVANCED AIR MOBILITY

…
…FOR A LEADING INTERNATIONAL TRADE SHOW, 10-12 October 2023, Rome Exhibition Centre, Italy
ZEROEMISSION MEDITERRANEAN is the established international trade show for the promotion of renewable energies internationally, for the development of decarbonisation of electric production, electrification of consumptions, electric mobility and the fight for climate change. The themed industrial sectors offer all professional visitors a complete overview of fully-sustainable innovations and related technologies: systems, materials, equipment, technologies, products and services. Thanks to a close synergy of all these subjects, ZEROEMISSION MEDITERRANEAN 2023 represents the networking business event for the extended zero-emission electric industry.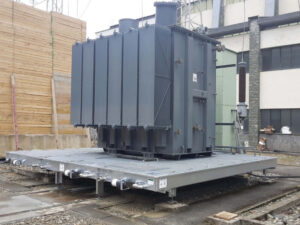 ZEROEMISSION MEDITERRANEAN 2023 is an exclusively Business To Business (B2B) event, reserved for professionals, dedicated to innovative technologies and products in the electrical industry: solar-produced electricity, wind energy, inverters, batteries and energy storage, energy transmission and distribution, EV charging, e-mobility, advanced air mobility (AAM), energy efficiency for commercial, civil and industrial buildings, as well as energy communities, the leading protagonists of the revolution that are about to radically change our lives.
The themes of electricity, along with its related production, transmission, distribution and application technologies  – with electronics, electro-technical, electro-chemical, physical-chemical and mechanical systems – will be at the heart of the event, which will involve all stakeholders operating in this field, both at the exhibition level and at the conferences and workshops level.
As in the previous editions, all protagonists of the industries involved will be able to meet and make business projects with their customers, potential and actual buyers, and suppliers. This will all take place in Rome, the capital city of Italy, at the Centre of the Mediterranean Area, in a business event that is specifically dedicated with targeted meetings, due to an effective formula of very high technological content that is worthwhile because it guarantees a high return on investment.
Fulcrum of ZEROEMISSION MEDITERRANEAN 2023 in Rome will be again its INTERNATIONALITY: thousands of professionals from Southern Europe and Mediterranean countries will attend the trade show and its conferences, workshops and seminars. Visitors will be invited directly by organizers, exhibitors, associations, Embassies and International and National Institutions headquartered in Rome.
ZEROEMISSION MEDITERRANEAN will be co-located with BLUE PLANET ECONOMY, the conference and exhibition dedicated to the ocean economy, the sum of the economic activities of ocean-based industries, together with assets, goods and services provided by marine ecosystems.