Conference Room B
main floor
10:00 – 11:30 a.m.
Onshore wind or offshore wind?
Eolico di terra o eolico di mare?
Organized by Silverback
Chairman: Antonio Cianciullo
Speakers: 
Alessia Lucarelli*, CNR
Giuseppe Costanzo*, WINDEUROPE
Fulvio Mamone Capria, AERO
Luigi Severini, Progettista
Annalisa Corrado, PD
Edoardo De Luca, Direttore Generale, Elettricità Futura
Luigi De Rocchi, R&D Manager, COBAT e Consigliere, COBAT COMPOSITI
Eugenio Tranchino, Managing Partner, WFW Italia
Paolo Merli*, ERG
Rappresentante FDI
Alessandro Corsini*, Presidente, OWEMES
Antonio Zingales, Delegato, ANIE Rinnovabili
*tbc
---
11:45 a.m. – 01:00 p.m.
Wind power in Europe and MENA Region
In collaboration with RSE 
SESSION IN ENGLISH
Chairman: Marco Comelli, Principal, Studio Comelli
Offshore wind in Europe
Mattia Cecchinato, Senior Advisor, Offshore Wind,  Wind Europe
Johan Vibe, Ambassador, The Royal Norwegian Embassy in Rome
Offshore wind energy in the Netherlands
Agnes Agterberg, Counselor Economic Affairs, Embassy of the Kingdom of the Netherlands in Italy
Noha Syam, Head of the commercial office, Embassy of Egypt
SPAIN Renewable Energy
Pilar Merino Troncoso, Oficina Económica y Comercial en Roma, Embajada de España en Italia
Why a National Offshore Wind Strategy Matters. Lessons from Europe
Matt De Angelis, Development Associate, Simply Blue Group
Spanish Off-Shore Regulatory Framework in Spain. Challenges and Opportunities
David Diez, Partner, WFW Spagna

Solving some of the key challenges within the offshore industry
Lorenzo Longo, Councilor, AERO
Exploring the journey of the DemoSATH Project – From manufacturing to connection to the Spanish grid: Unveiling insights, lessons, and next steps
David Carrascosa, Chief Operations Officer, SAITEC Offshore Technologies

---
2:00 – 3:30 p.m.
The Italian offshore wind services supply chain
La filiera italiana dei servizi per l'eolico offshore
In collaboration with RSE and OWEMES
SESSION IN ITALIAN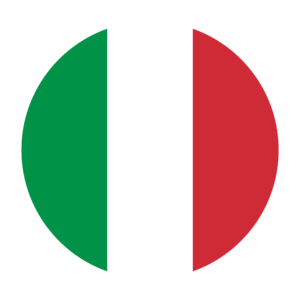 Chairman: Alessandro Corsini, Presidente, OWEMES 
The pool of Italian skills on offshore wind
Il pool di competenze italiane sull'eolico offshore
Alessandro Corsini, Presidente, OWEMES 
Supply chain: between regulations and future prospects
Supply chain: tra normativa e prospettive future
Cristina Betti, Senior Associate, Watson Farley & Williams  
How floating offshore wind farms can shape the economy: the example of ports
Come i progetti di eolico galleggiante possono dare nuova forma all'economia locale: l'esempio delle infrastrutture portuali
Paolo Formica, Head of New Markets and Offshore Wind Commercial Director Italy, Renantis – BlueFloat Energy partnership Italia
The new challenge of HVDC Floating
Arman Derviskadic, HVDC Capture Team Leader, Hitachi Energy 
Maximizing benefits from the offshore wind market: on-water projects and supply chain development
Massimizzare i benefici dal mercato offshore eolico: progetti in acqua e sviluppo della filiera
Matt De Angelis, Development Associate, Simply Blue Group
Connection of offshore plants to the grid: challenges and opportunities
Connessione degli impianti off-shore alla rete: sfide e opportunità
Davide Negri, Product Leader – Industrial & Offshore Plants, CESI
The challenges of the Floating Offshore Wind Supply Chain
Le sfide della Filiera Floating Offshore Wind
Teresa Guzzo, Offshore Wind Business Develompment Manager, Saipem
Title tbc
Luigi Severini, Owner, Studio Severini
---
3:45 – 5:30 p.m.
Medium-long term prospects for wind energy
Prospettive a medio-lungo termine dell'eolico
In collaboration with RSE
SESSION IN ITALIAN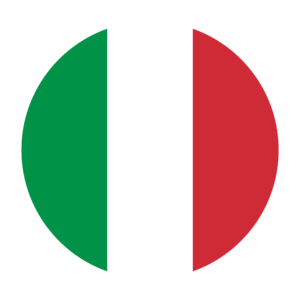 Chairman:  Laura Serri, Research Group Leader, RSE 
Green hydrogen production from offshore wind power in Italy
Produzione di idrogeno verde da eolico offshore in Italia
Laura Serri, Project Manager & Research Group Leader, RSE
Superconducting cables for connecting offshore renewables: the Scarlett Project
Cavi superconduttori per il collegamento delle rinnovabili offshore: il Progetto Scarlett
Giuliano Angeli, Researcher, RSE
MarineWind project
Progetto MarineWind
Riccardo Coletta, Senior Project Manager, APRE
Floating Offshore Wind Turbines: a contribution to energy transition and an occasion for new job creation
Turbine eoliche galleggianti offshore: contributo alla transizione energetica e occasione per nuovi posti di lavoro
Domenico Coiro, Dipartimento di Ingegneria Industriale-Sezione Aerospaziale, Università degli Studi di Napoli Federico II e Presidente Seapower
Offshore renewable energy: the role of oceanographic modeling from climate to forecast scales
Energie rinnovabili offshore: il ruolo della modellistica oceanografica dalle scale climatiche a quelle previsionali
Maria Vittoria Struglia, Researcher,ENEA